Return News
Aug 26, 2022
CGP Group 10th anniversary celebration
In China, in the summer of 2022, affected by COVID-19, offline large-scale gathering activities were limited. CGP Group chose to hold a grand 10th anniversary celebration party in their local offices. A grand and warm celebration was held in the familiar place where everyone works. Colleagues were enthusiastic and actively participated in the celebration, which vividly displayed CGP people's self-confidence, passion, and energetic.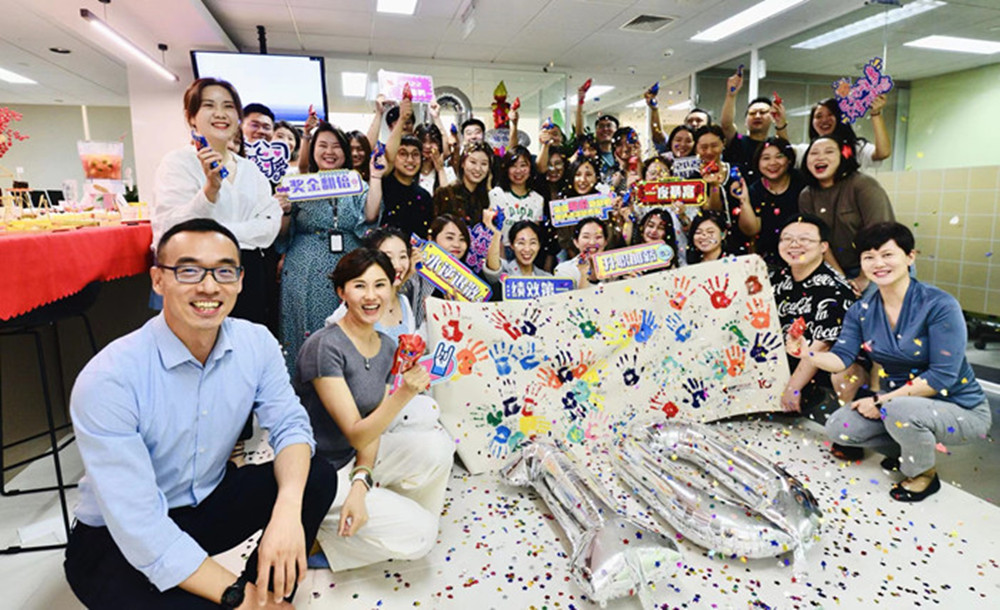 Empower and grow with clients for 10 years-provide comprehensive talent recruitment solutions.
CGP group has grown from a founding team of less than 10 people ten years ago to a global staff scale of 500 people, and its footprint has expanded from Chinese Mainland to Overseas. Along with the continuous development and expansion of our clients' business, the talent hiring standard also becomes higher and higher. We are very glad to grow with our clients who trust CGP group. We have witnessed how important excellent talents are to a great enterprise.
Empower candidates with long-term perspective for 10 years-provide prospective and sustainable career planning guidance for candidates.
Over the past 10 years, we are grateful to every candidate who trusts CGP. These excellent candidates have gathered to create a huge talent database of up to 800000 accumulated so far. we sincerely appreciate every outstanding candidate who never stops but chose to head up and break kinds of ceilings of the workplace one after another.
Create the spirit of "Ownership" for employees for 10 years-we are creating atmosphere of "you are the master of CGP" for employees.
We have been deeply engaged in the human resources industry for 10 years. We know very clearly that the development of enterprises cannot be separated from talents. Recruiting excellent talents is the first step. The "win-win" symbiotic coexistence mode between talents and enterprises is the only way to retain excellent talents, stimulate their ability to the maximum extent, and create value together with the resources and platforms provided by enterprises. CGP always encourages every employee to adopt a self-motivated work mode, pursue excellence and establish a sense of "Ownership".