Return Group News
Sep 08, 2023
CGP News| Benefits for HK"Top Talent Visa" Holders
Founded in 2012, CGP Group has a presence in mainland China, Hong Kong, Singapore, Japan, the United States, Thailand, the United Arab Emirates, Malaysia, Vietnam, and New Zealand. We specialize in comprehensive human resources services, including executive search, cross-border hiring, outsourcing, and flexible staffing. With extensive practical recruitment experience, we have earned the trust of many Fortune 500 clients.
CGP Hong Kong serves clients in industries such as consumer retail, finance and insurance, investment banking, internet technology, artificial intelligence, blockchain, and more. Our clients include multinational corporations, listed groups, and high-quality startups. Our Hong Kong consulting team has successfully delivered mid to senior-level positions in finance, asset management, sales, business, operations, risk control, and more. We have a keen understanding of our clients' needs and provide satisfactory talent recruitment solutions. We also identify talent potential and strengths accurately, recommending ideal career opportunities for professionals.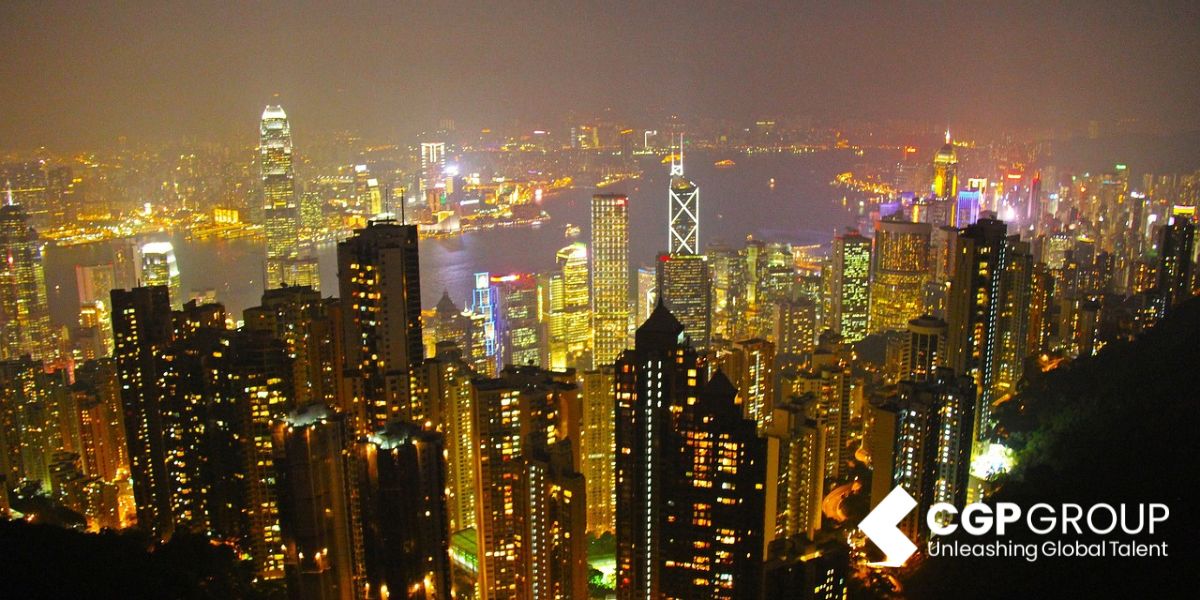 Exclusive Free Benefits for "Top Talent Visa" Holders in Hong Kong
- We connect you with renowned companies across various industries in Hong Kong.
- We provide industry information and salary market analysis in Hong Kong's job market.
- We recommend ideal jobs that align with your skills and expectations.
- Our professional consultants offer one-on-one guidance and support throughout your job search process.
Vibrant and Dynamic Hong Kong Awaits You - "Dream Job" is Calling
- Thriving Economy: Hong Kong offers a vibrant business ecosystem, providing abundant opportunities for career growth and advancement.
- Cultural Diversity: Experience the colorful charm of the East meets West in Hong Kong's cultural environment.
- Attractive Salary and Benefits: Enjoy competitive compensation and benefits that ensure a comfortable lifestyle.
- Top-tier Infrastructure: Hong Kong boasts advanced public facilities, convenient transportation networks, and modern office environments.
"Top Talent Visa" Holders Benefits Program Initiated by - INSPIRE
This project was initiated by CGP group brands of INSPIRE, INSPIRE focuses on comprehensive human resources services in the fields of internet technology, digital transformation, banking, and financial services, and provides project consulting services. With INSPIRE's precise insight into the talent market, we believe that this high-quality talent welfare plan will assist in the integration and development of Hong Kong's talent resources.
Special Notes:
1) CGP does not charge any fees to any talent.
2) CGP does not provide any Hong Kong visa services or handle "Top Talent Visa" applications.
3) CGP provides opportunities mutual selection between talents and enterprises and does not guarantee 100% successful job recommendation.
How to Apply
Click below link to submit your personal information and attached resume. CGP Hong Kong's consulting team will recommend suitable job opportunities based on your skills, work experience, educational background, and other information. We will contact you via phone or email, If you have any questions, feel free to send email to info@cgptalent.com. CGP is committed to serving every talent with our utmost efforts.