Return Group News
Jan 31, 2023
Voice of CGP | Work With Enthusiasm
Interview with Jillian, Co-founder of CGP Group.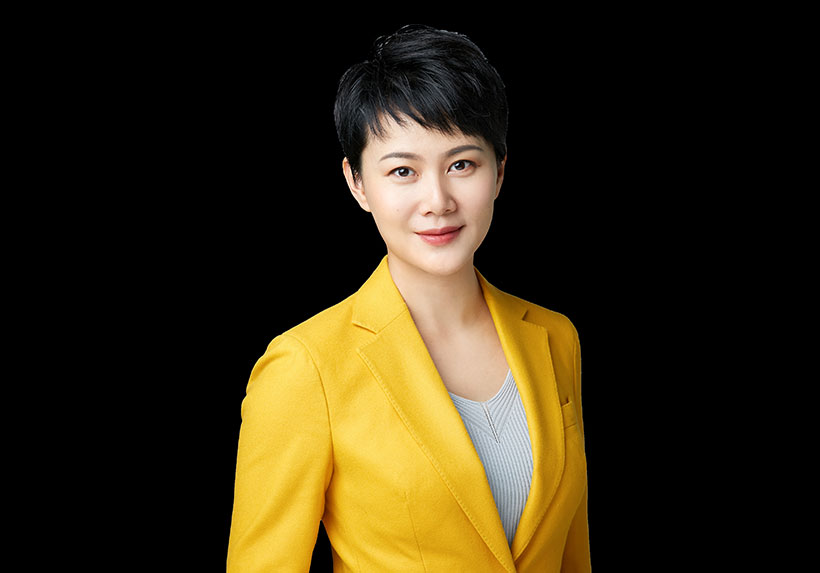 Jillian has 17 years of experience in investment, consulting, and financial recruitment.Let's start CGP Voice and know more stories about Jillian and CGP.
Question 1: Hi Jillian, As Co-founder of CGP Group, we are curious about your personality, maybe today is a good chance to know more about you.
Jillian Wu: There are five ways to describe who I am generally, Make People Better, Talent Recognition, Focus, Connection and Planning. These characteristics also make me become the current myself. You must know yourself very well, so that you can know what you want, work hard, and love your work, and get faster and higher quality growth.
Question 2: It is said that before you join the headhunting industry, you worked in the financial field and had made great achievements; What triggered your cross-industry career change?
Jillian Wu: My personality is extroverted, I like to communicate with people, and I hope to develop human potential maximally. During my work in Australia, I focused on financial management, but at the same time I also clearly realized that financial skills will only serve as a tool for my future career. After returning to China, based on my clear understanding of myself and the prospect of the domestic headhunting market, I was encouraged to enter the headhunting industy.
Question 3: What challenges did you encountered when you transferred from financial to headhunting?
Jillian Wu: There were many things that started from scratch. Challenges and opportunities coexist. After overcoming the obstacles, leapfrog growth came with me.
First of all, I learned how to become a professional headhunter, such as time management, sales skills, client management, candidate communication, etc. I have made a great leap in these comprehensive skills; Basically, grew up in failure, then learned and progressed.
Secondly, team management and leadership development; I needed to build a team and lead everyone to grow together. As a leader, you need to have insight into people's hearts, understand human nature, and help team members realize their self-worth. These management abilities need continuous learning and practice. It is also necessary to have sufficient decision-making ability to clarify the common goal of the team, balance the limited resources, and achieve a win-win situation for the company and team members.
Question 4: would you please impart some management skills such as team building and talent system construction?
Jillian Wu: Two key points as below:
Firstly, cultivate consultants and improve their personal performance, improve their professional level, and attach importance to the accumulation of "DIG". (DIG: Discipline, Industry, Geography). Consultants who highly implement DIG must not be versatile, but they can create 1 million or even 2 million's revenue .
Secondly, Improve the business horizon of the team leader. the team leader needs to grasp the market industry dynamics and positions more accurately, so as to accurately arrange troops in the ever-changing market environment.
Question 5: Would you please share some stories when you first founded CGP?
Jillian Wu: Before the establishment of CGP, my original intention was to bring together the top 20% of the outstanding headhunters in the market. When the company made profits, we return these profits to those who made outstanding contributions to the development of the company; By February 2023, nearly 100 CGP employees had been listed in the ESOP and I am proudly to say that "CGP is one of the first headhunters to have the sense of ownership and return" profits "to employees". At CGP, we are thinking about how to use advanced management concepts to better integrate Chinese and Western culture, and how to attract headhunters with overseas work experience or foreign background to join us.
Question 6: By 2023, the 11th year of CGP Group, do you have some impressive things to share?
Jillian Wu: Time flies. CGP has developed from the original six co-founders to a headhunter company with about 600 consultants globally, with a footprint in 20 cities around the world, and its performance has increased by more than 50% annually, gaining the trust of many Fortunes 500 corporate clients; I am very proud to be part of CGP Group. The growth of CGP has gone through three important stages:
CGP's initial survival period (2012-2014): Our goal is very clear: all co-founders must be the backbone of the business, we must operate business, must lead and develop business and complete delivery, so as to ensure the survival of enterprises in the market.
CGP's rapid expansion period (2015-2016): We expanded business industries, adding 5-6 new service industries; Expand the geographical distribution; New branches have been established in Singapore, Suzhou, Guangzhou and Chengdu.
CGP's management system optimization period (2017-present): CGP has continuously strengthened echelon training and improved middle level and functional management, with more than 50 core managers and business backbones in 2018.
The happy interview came to an end finally, While our story with CGP is continuously updated every day. See you next time!