Return Group News
Dec 02, 2021
CGP Group Awards | Best Headhunting Firm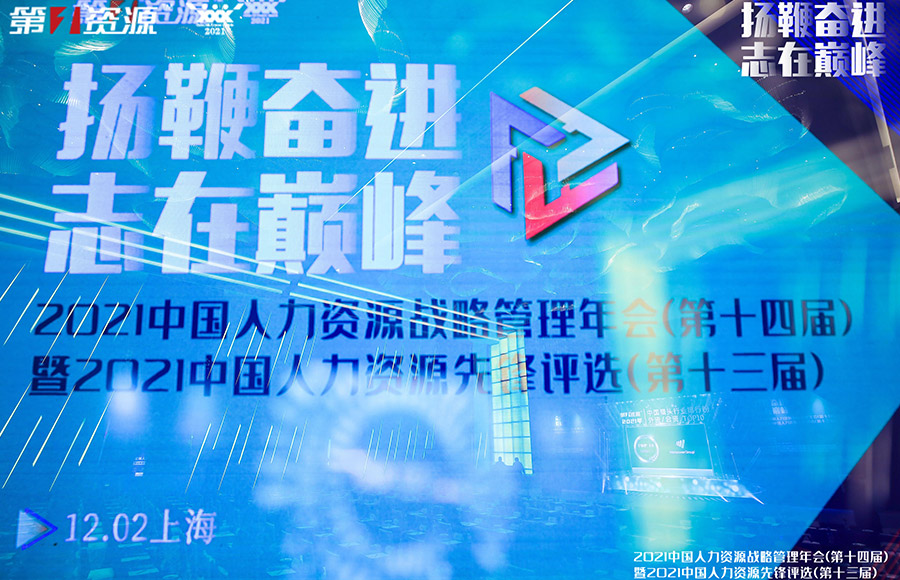 On December 2, 2021 China Human Resource Strategic Management Annual Conference (14th) and the award ceremony of 2021 China Human Resources Pioneer Selection (13th) was held in Shanghai Marriott Hotel Baohua. CGP Group was invited to the event, and was named Best Headhunting Firm by the Selection.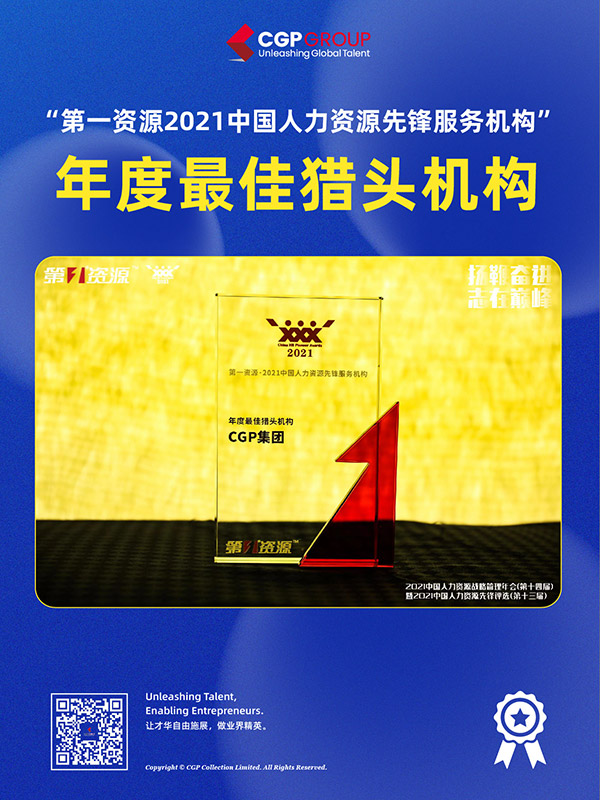 The China Human Resources Pioneer Selection was initiated by TOP HR in 2009 and aims to recognize the best enterprises in China's human resources service industry of the year, to provide the best human resources service indicators for enterprises in various industries, and to promote the progress of human resources management and the development of human resources in China. The word "pioneer" originates from the inspiration and admiration for breakthrough, innovation and subversion.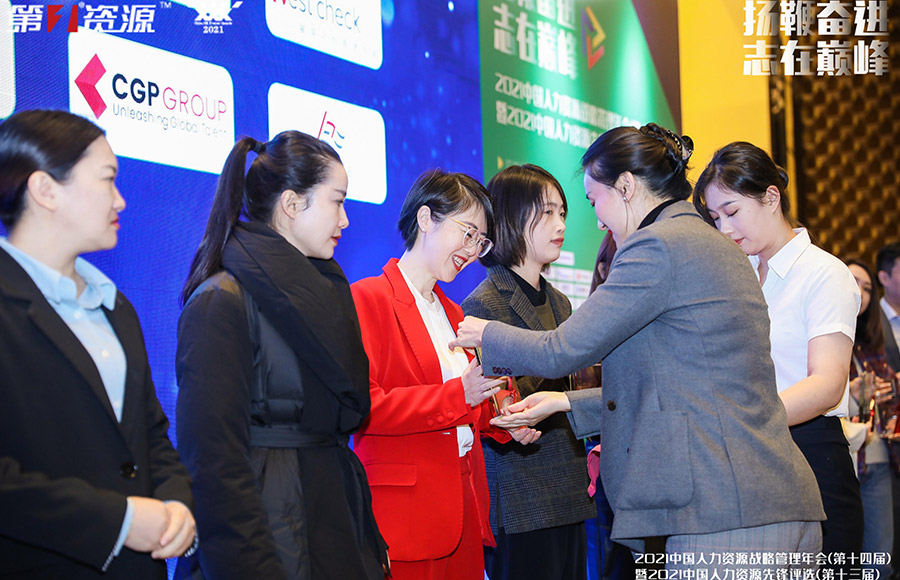 Sophie Wong, Co-founder of CGP Group, accepted the award
CGP Group is a comprehensive online and offline human resources platform that fully integrates multiple industries in the Asia-Pacific region. At present, the group has 15 offices around the world, and 13 sub-brands covering various industries and functional sectors in the Asia-Pacific region, providing mid-to-high-end headhunting, labor dispatch, recruitment process outsourcing and IT outsourcing services for multinational and local companies. With years of development, CGP Group has become one of the largest HR technology companies providing comprehensive recruitment solutions in China.