Return Group News
Sep 14, 2022
Voice Of CGP | Embrace The Breakthrough
Interview with Sally Li, Co-Founder, Managing Director of CGP Group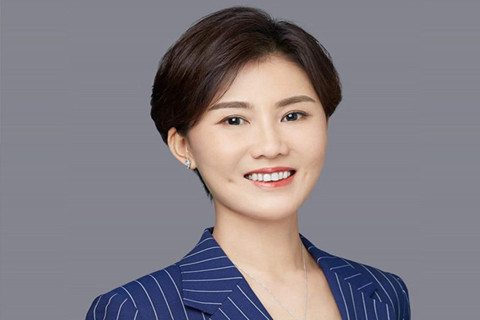 Sally Li, Co-Founder, Managing Director of CGP Group
Questions 1: Share with us about your professional experiences. What is the process of breakthrough?
Sally: I graduated from the Foreign Affairs College in 2000 and majored in English, For the next six years, I have been engaged in PR&marketing, training, and other related work in foreign enterprises. I constantly set new goals to challenge. I changed jobs every two years averagely. Until 2006, I met an interviewer from a British headhunting company. After the happy communication, I thought this professional trait was very consistent with my current state. Since then, I chose headhunting industry till now.
The first breakthrough happened in 2012 when I started to establish CGP with Chris and several friends. I was also very confused when facing too much uncertainty about the future, Fortunately, my family strongly supported me, I also believe that I can always learn from the other five partners who started the business together. One person's wisdom may be not enough, but the combined wisdom of six people gave me great confidence.
Questions 2: what kind of mentality has kept you loving this industry for 15 years?
Sally: The biggest charm of the headhunting industry is that it is full of challenges and excitement and lets me find new people constantly. I have a great sense of achievement after success, this sense of achievement also makes me feel great security. Looking back on these 15 years, it's like when water flows, a channel is formed. If you persist and challenge bravely, the result will be consistent with what you really want.
Questions 3: which is the most important factor for the success of headhunting industry: ability, emotional intelligence, or luck?
Sally: professional ability is your entrance ticket. This industry mainly deals with the elites in various industries. Only those who know the industry well can have deep conversation. EQ is particularly important. I often encourage consultants to deal with different people and show their advantages. The luck is in your hands. It is a process of continuous accumulation. You need to contact people and enrich your industry knowledge. This is the satisfaction after "success" and the experience after "failure". Only in this way can you attract high-quality candidates to believe that you know people with insight and can attract excellent colleagues to work with you.
Questions 4: What characteristics do "successful" headhunters need?
Sally: I communicate with excellent talents in various industries almost every day, and I am willing to expand the perspectives to share, mainly including three ways:
Firstly: Attitude is very important! No matter what industry you are engaged in, a down-to-earth and diligent working attitude is indispensable.
Secondly: Keep curious about new things; This requires that we should not be complacent with current status, but always adjust, change, and follow the trend then act accordingly.
Thirdly: Have internal driving force; We should constantly have encouragement and support and can learn quickly.
people who have these three characteristics are prominent. For the headhunting industry, except for the above three points, hard and soft abilities must also be possessed, which requires high personal comprehensive quality for consultants.
Questions 5: what is the strategic goal of CGP Group?
Sally: Since CGP Group has been recognized by clients and candidates in the market. Our goal is to be a "benchmark in the headhunting field". It will reflect from the following three aspects:
Expand the business areas to serve clients globally.
Create an excellent corporate culture, establish a good market reputation and employer brand, to continuously attract high-quality talents to join us.
Make full use of internet technology and establish an online and offline human resources service company.
Questions 5: How does CGP "attract and retain talents"?
Sally: First, we should attract consultants with good backgrounds to join us. Secondly, "talent retention" is a long-term process. We should give consultants space to grow and play important role in the continuous development, which is consistent with the original intention of co-founders to establish CGP; Finally, we need to use scientific methods to manage talents, enlarge the pattern, and take a long-term view. We should not simply regard our own success as success but learn to share and learn. we should believe in the power of "model".
Questions 6: how do you evaluate yourself?
Sally: I'm a very tough person at work, which is manifested in high concentration. I enjoy the feeling of focusing on something. no matter what happens, I will actively face them. While in lifetime, I prefer to be soft and enjoy everything that life brings.
Questions 7: How do you deal with the pressure?
Sally: I love traveling. I can get in touch with people from different countries and cultures through traveling. The more you experience, the more different ways you will learn. This is also a process of continuous accumulation. Apart from travel, I love sports, running, yoga, morning swimming and so on; In my spare time, I like to share desserts with my friends. For me, these ways can also let me slowly find the beauty of life, which will make my whole life vivid and beautiful too.
Thanks for Sally's wonderful sharing, embrace challenge, and keep growing. Sally's interview also conveys CGP's corporate culture and encourages each employee to actively play the "master" spirit and work with internal drive, CGP Group inspire to keep the balance of work and life for employees, hoping that everyone can concentrate on their work and live a happy life in CGP Group!