Return Group News
May 23, 2023
CGP Service News | Leading ESG Talent Recruiting
ESG is an abbreviation for Environmental, Social, and Governance, which regulate the behavior of enterprises through 3 dimensions; It also serves as an investment decision-making consideration. Companies list on Hong Kong Stock Exchange must disclose ESG reports as a mandatory requirement. Many ESG positions are being set up in major Asia Pacific regions such as Singapore and Hong Kong.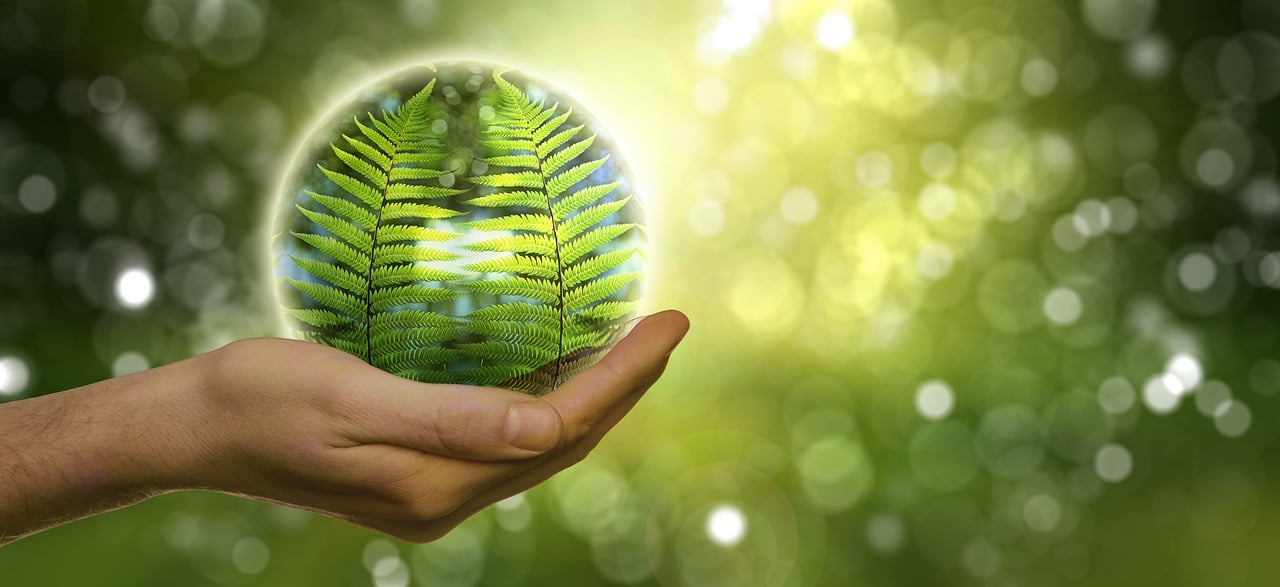 Thank you for opening this email. We would like to express our sincere regards to you. CGP started to provide ESG talent recruitment service in 2022. We have accumulated a rich pool of ESG candidates and successfully delivered mid-to-senior ESG positions for clients in industries such as retail, real estate, and manufacturing, injecting fresh talent blood into global sustainable development.
Taking on heavy responsibilities - always stands with clients
On a sunny afternoon of January 2022, we heard helpless complaints during the client engagement "We need to create a new ESG position in accordance with our headquarters' sustainable development strategy. When I searched for ESG on various recruitment platforms, the number of candidates was very limited, and their backgrounds and work experience varied greatly. How should we choose?" This message from the client opened a journey of exploring the ESG career for CGP consultant: searching for information, conducting research, follow ESG news. Study on depth research on professional reports and four major consulting companies;
After one week, we recommended five candidates with different job levels, different industry backgrounds and different market prices to this client. When we sent detailed reports on the resumes including strengths and weaknesses, and market analysis. The client was very surprised and said, "Thank you for giving us a macro understanding of the current situation of ESG talent from scratch. The emergence of these five candidates has made our planning for ESG job functions clearer and clearer".
As long as it is the pain point of the client, it is the pain point of the CGP consulting team; We always align with the client's goal: to jointly solve the talent recruitment difficulties from the perspective of client internal organization.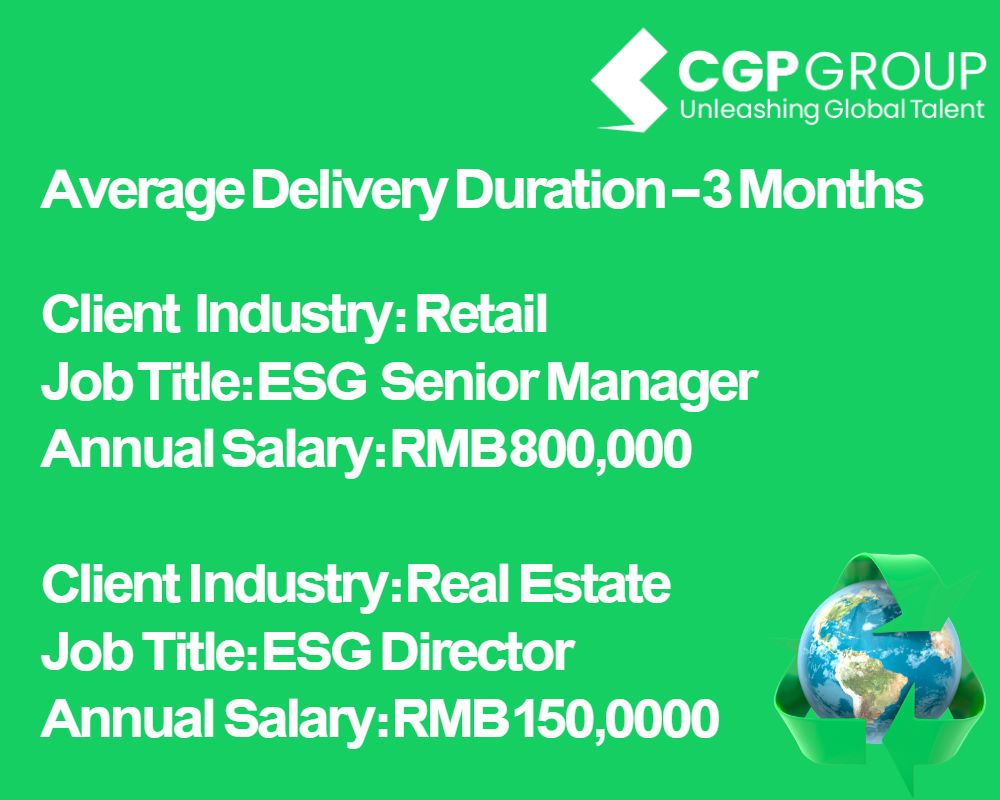 Strong resilience - facing uncertainty together
The candidates who successfully offered participated in a total of 18 rounds of interviews: including all the leaders from the client company's local to global different departments; Every round of interviews is full of uncertainty and new questions arose, the consultant said, "Throughout the entire project process, I have always treated clients' choices and decisions that may change with a compliant attitude and a calm and open mindset. This is the first ESG position in the client's company, full of uncertainty high expectations of all levels within company. I will not push clients to make decisions as soon as possible, but rather sink in and solve all the client's concerns and questions with practical actions".
After three months, the candidate received the long-awaited offer and embarked on a new career journey; He was very exited to say"Thank you for meeting the professional consultant of CGP. Without your firm and strong support, I would not be able to complete such a complex and lengthy interview process".
The ESG development strategic goals of the client company are gradually getting on track and starting to be implemented. The joy of success belongs to candidates who never give up. clients who do not compromise easily and lower their demands. It also belongs to the CGP consulting team who courageously move forward. They do all in, step by step, to execute every detail, deeply understand the fundamental reasons for each demand of clients and candidates, and thus develop comprehensive and reliable solutions that not only meet the needs of clients but also meet the expectations of candidates.
Vertical industry- recruiting expert partner
The CGP consulting team is organized by industry sectors, with an average industry background of over 5 years. This ensures that we can integrate whole thinking into clients' organization when serving clients, becoming a sincere and reliable partner for them, and ultimately finding the most suitable candidate for them. The current trend in the ESG talent market is that talent supply is less than job demand, ESG talent is difficult to find;
What are the job responsibilities of ESG positions?
What professional backgrounds and skills do ESG talents need to possess?
Where can I find ESG talent? How to recruit them?
If you need ESG talent recruitment services or plan to enter the ESG field, we can provide the most professional, reliable, and practical solutions.
Welcome to contact CGP for your tailored ESG solution: Contact CGP