Return Group News
Nov 04, 2021
CGP Awards | Best Contract Staffing Solution Agency in Hong Kong of 2021
On October 28, 2021, the award ceremony of the HR Distinction Awards and the HR Vendors of the Year hosted by Human Resource Online was grandly held in Hong Kong. CGP Group's sub-brand Enterprise Solutions won the Best Contract Staffing Solution Agency Award (Silver).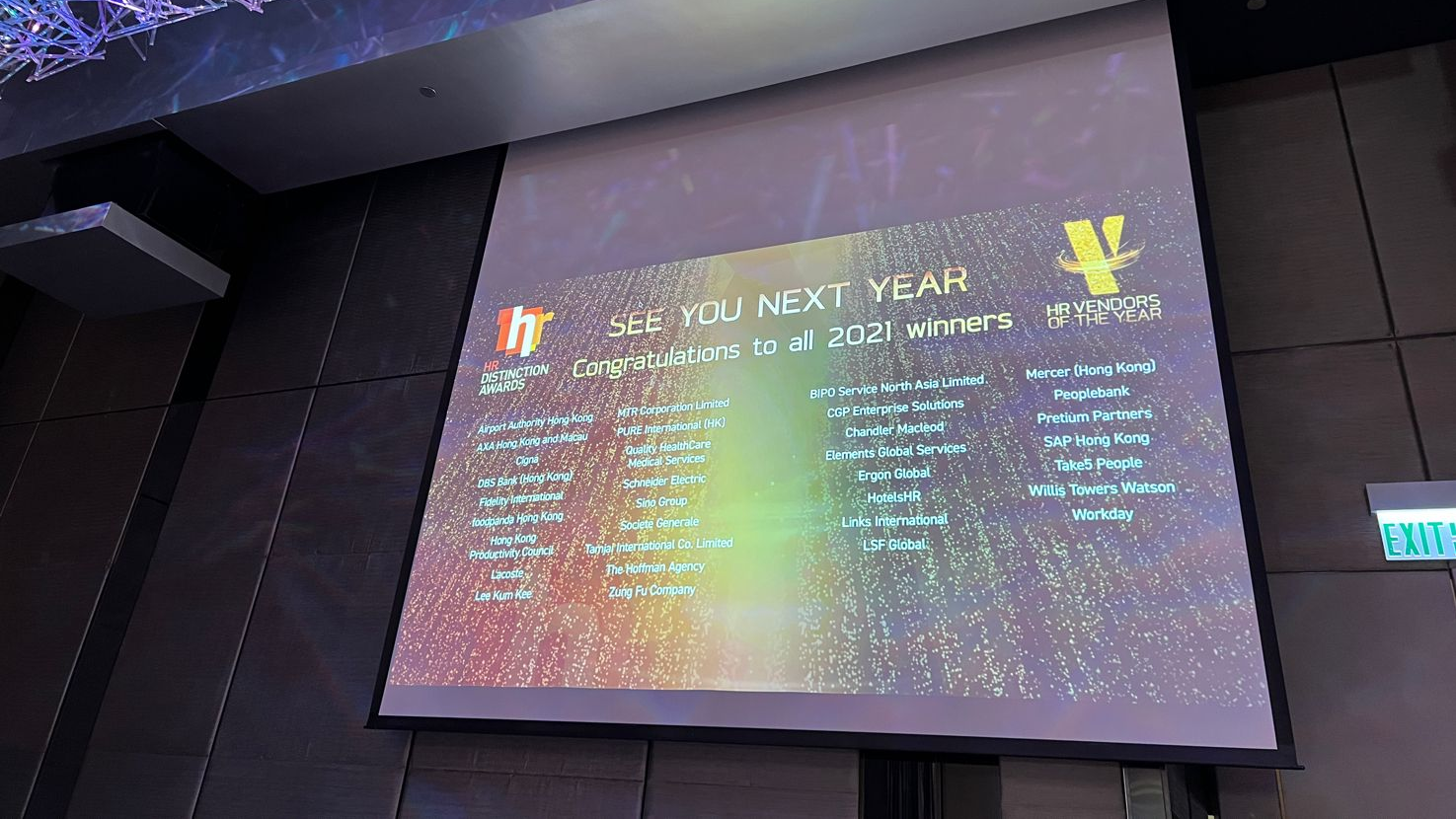 Derek Kenny, Co-founder of CGP Group and Managing Director of Enterprise Solutions, attended the award ceremony with his team. Derek said that CGP Enterprise Solutions is helping lots of prestigious organizations get our best-in-class consultants on-site and at a much more competitive rate card than their usual players.
For the first time, Human Resources Online brought under one roof all the stars in the world of HR - grouping two of the biggest events dedicated to the HR function in Hong Kong - the HR Distinction Awards, which recognizes the most progressive people practices led by in-house HR teams, and the HR Vendors of the Year, which recognizes the external support teams that partner with HR through specialized and respected solutions.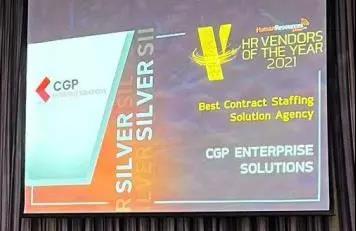 During the 9 years of development, CGP Group has been deploying global business, and has created a series of diversified sub-brands to meet the needs of different market segments. The honor of being named as "Best Contract Staffing Solution Agency" inspires us to continue to provide high-quality services to customers and talents with a solid professional foundation and strong adaptability.