Return Group News
Nov 07, 2023
CGP 2023 China International Import Expo|Unleashing Talent in The New Era
On November 6, 2023, in Shanghai, China, the 6th China International Import Expo was in full swing at the National Convention and Exhibition Center (Shanghai). The theme of the 6th China International Import Expo was "Sharing the Future in the New Era". The Enterprise Business Exhibition continued to set up six exhibition areas for food and agricultural products, automobiles, technical equipment, consumer goods, medical equipment and healthcare, and service trade. CGP, as an exhibitor, made its second exciting appearance in Hall 8 of the Service Trade Exhibition Area, CGP participated in two themed roadshows, namely "Global Talent Strategy" and "Focusing on High Level Highland Construction", It showcases CGP's highly dynamic, up-to-date, and professional international brand image of " Gathering Talents for Win-win Future ".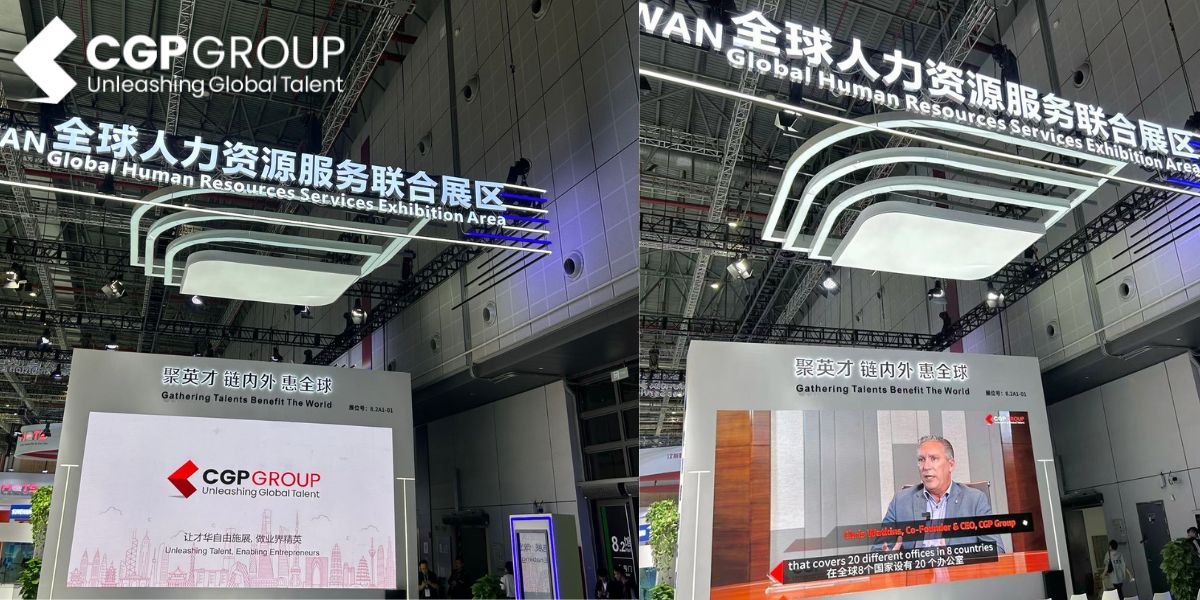 The pharmaceutical and health talent market in the post epidemic era
On the afternoon of November 6, 2023, Jenny Li, founder, and general manager of the CGP Group brand TalentGene, brought the trends and sharing of the talent market in the pharmaceutical and health industry to audience. Jenny has 15 years of experience in human resources, focusing on the pharmaceutical and medical industry, and has accumulated rich professional knowledge in functional areas such as business and human resources. As one of the top consultants and leaders of the management life science team in China, she has won the Asian Value Award. Proficient in delivering high-quality jobs and establishing and maintaining long-term cooperative relationships with clients through solid management skills. In this sharing, Jenny carefully searched and analyzed a large amount of data and materials, and combined her practical work experience, let's review the following industry insights together:
Firstly, as a policy-oriented industry, the medical and health sector needs to adapt to the new policy environment, strengthen internal management, and improve production efficiency and quality level with the deepening of medical system reform in 2023, and the comprehensive implementation of medical anti-corruption. At the same time, the government has implemented a series of incentive policies for the pharmaceutical industry, such as upgrading the pharmaceutical industry and localizing medical devices, providing a good policy environment for the iteration of pharmaceutical health talents.
Secondly, the development and progress of technology actively promote the iterative development of pharmaceutical health talents. With the continuous development of technologies such as artificial intelligence, big data, and cloud computing, pharmaceutical companies have begun to widely apply new technologies to improve research and development efficiency, reduce costs, optimize production processes, and improve product quality. The development of new technologies has not only changed the operational mode of pharmaceutical enterprises, but also requires pharmaceutical health talents to have higher technological literacy and innovation capabilities.
In addition, market demand is also an important force driving the iteration of pharmaceutical health talents. With the improvement of people's health awareness and the increase in medical demand, pharmaceutical companies need to pay more attention to market changes and consumer needs and develop products and services that are more in line with market demand. This requires pharmaceutical health professionals to have stronger market insight and consumer communication skills and be able to accurately grasp market trends and consumer demand.
Once again, the demand for talent in the pharmaceutical and health industry is gradually increasing, shifting from "vertical type specialized talents" to "composite multi-functional module skilled talents."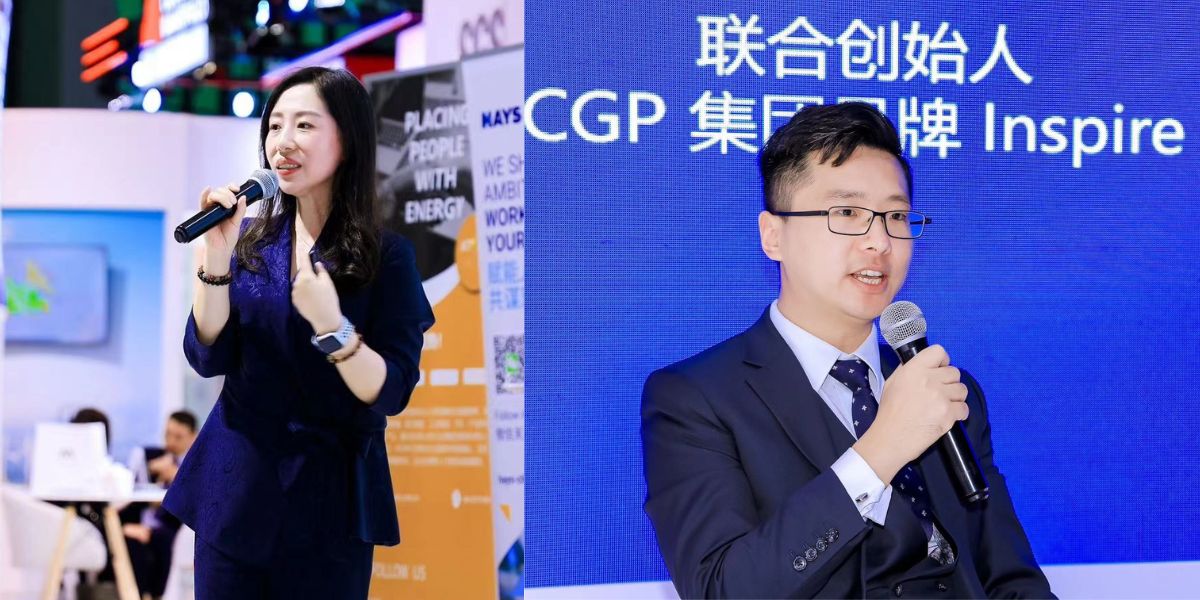 Hong Kong: A Hub for Global Expansion for Business
On the afternoon of November 6, 2023, CGP Group participated in a roundtable forum titled "Global Talent Strategy Sharing". Kevin Sha, co-founder of CGP Group brand Inspire, brought a unique perspective on the Hong Kong talent market in the global talent market landscape. Inspire brand is part of CGP Group, incubated in Hong Kong, and focuses on technology industry recruitment. Let's review Kevin's sharing together. The reason why Hong Kong is known as a hub for global expansion of business is mainly due to its unique geographical location, cultural policy advantages, financial center, and other factors.
Firstly, Hong Kong is in the heart of Asia, close to Southeast Asian countries, and is an important hub connecting Asia and global markets. This enables enterprises to quickly trade with various parts of the world, giving them unique geographical advantages. Hong Kong has world-class ports and airports, as well as a convenient transportation network, making logistics transportation very convenient. This provides strong support for enterprises to quickly enter and expand global markets.
Secondly, Hong Kong's implementation of the "one country, two systems" policy provides unique advantages for enterprises. This policy enables companies registered in Hong Kong to better utilize mainland resources and markets, providing a more flexible business environment for enterprises; This gives Hong Kong a natural advantage as a local Chinese enterprise to go overseas. The culture of Hong Kong combines Chinese and Western elements. It not only retains the characteristics of traditional Chinese culture, but also absorbs the essence of modern western business culture. This unique cultural integration provides enterprises with a business philosophy that combines internationalization and localization, enabling them to better adapt and integrate into the global market in Hong Kong. The business environment in Hong Kong shares similarities with Europe and America.
Finally, as an international financial center, Hong Kong has a mature financial market and a sound legal system. This makes it easier and more efficient for enterprises to conduct financing, investment, and risk management in Hong Kong. The business environment and legal system in Hong Kong have a high degree of similarity with European and American countries. Most of Hong Kong's business laws and regulations have borrowed from the Anglo-American legal system and are strongly related to European and American business laws in terms of legal framework, business practices, and case law. By understanding the business laws of Hong Kong, enterprises can gain understanding and insights into the business laws of Europe and America, providing reference for expanding business in the European and American markets, and thus adapting and mastering the business laws of Europe and America more quickly.
During 2023, the Hong Kong Commerce and Economic Development Council released the news that the monthly salary of the "the Belt and Road" commissioner was close to 280000 HKD, which attracted extensive market attention. The contract for this job is 3 years, and upon completion of the 3 years, the Hong Kong SAR government will also issue a lump sum of approximately 15% of the total base salary earned during the contract period. Based on this calculation, the position will receive a salary of HKD 11.58 million over three years. The Hong Kong government is eager for talent and actively invests in them.
In summary, Hong Kong's geographical location, policy advantages, financial center, and talent reserves make it an ideal hub for global expansion of enterprises. CGP Group established a branch in Hong Kong in 2012, serving clients in multiple areas such as retail, banking, corporate banking, and investment banking. The positions include finance, asset management, sales, business, operations, risk control, and multiple middle to senior positions. CGP Hong Kong has participated in many major recruitment projects, assisting different banks in establishing new business lines and helping enterprises transform. At the same time, we also help different overseas banks enter the Chinese market. The CGP professional banking consulting team can keenly understand clients' needs and provide them with the right solutions.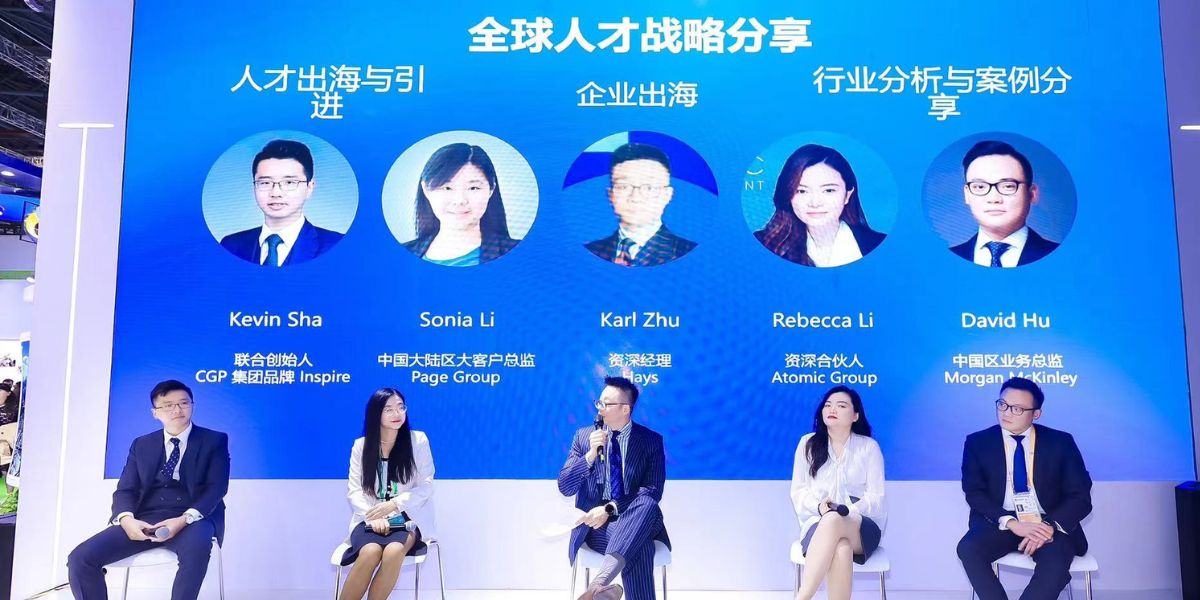 Unleashing Talent for a Brighter Future in the New Era
CGP Group's talent network covers 22 core cities in 10 countries and regions around the world, including mainland China, Hong Kong, Singapore, Japan, the United States, Thailand, the United Arab Emirates, Malaysia, Vietnam, and New Zealand. We have accumulated rich practical recruitment experiences in executive search, ESG talents search, cross-border talent search, outsourcing, IT outsourcing, and flexible staffing.
CGP has always been committed to providing clients with the highest quality service. We have established close cooperative relationships with various industries worldwide, gaining a deep understanding of talent needs in different fields, accurately grasping market trends, and providing strong talent support for the development of your enterprise. We utilize advanced technological means and data analysis tools to accurately match talents and positions, improving recruitment efficiency and quality. Our recruitment consultant team is composed of a group of experienced and professional human resources experts who are committed to providing personalized solutions and comprehensive service support to clients. Join hands with CGP to open a new chapter in global human resource services! Let's work together to create a more efficient, intelligent, and convenient human resource service ecosystem, providing excellent service experiences for clients worldwide. Choosing CGP will lead you towards a successful future!