Return Group News
Dec 24, 2021
CGP Group Awards | LinkedIn Global Talent Management Excellence-Search & Staffing Talent Engagement
On December 23, LinkedIn China's "ConnectIn Revitalization 2022" Talent Managers Annual Meeting and LinkedIn Global Talent Awards Ceremony were held in Lijiang,Yunnan. The event gathered many enterprise talent management professionals to discuss how to grasp the new development trend of talent strategy in the rapidly changing market environment.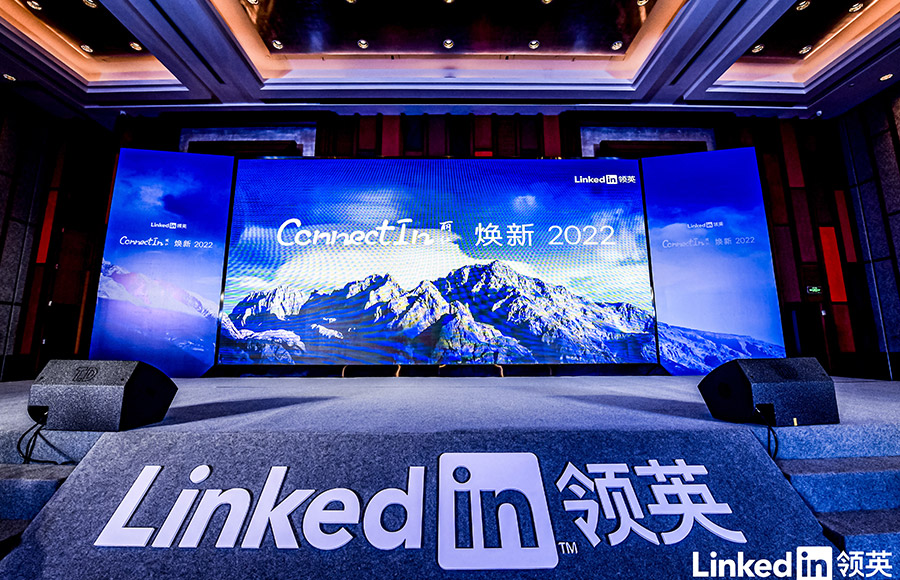 CGP Group was invited to attend the annual meeting and won the "LinkedIn Global Talent Awards – Search & Staffing Talent Engagement Award" for its outstanding performance in the field of talent services for many years.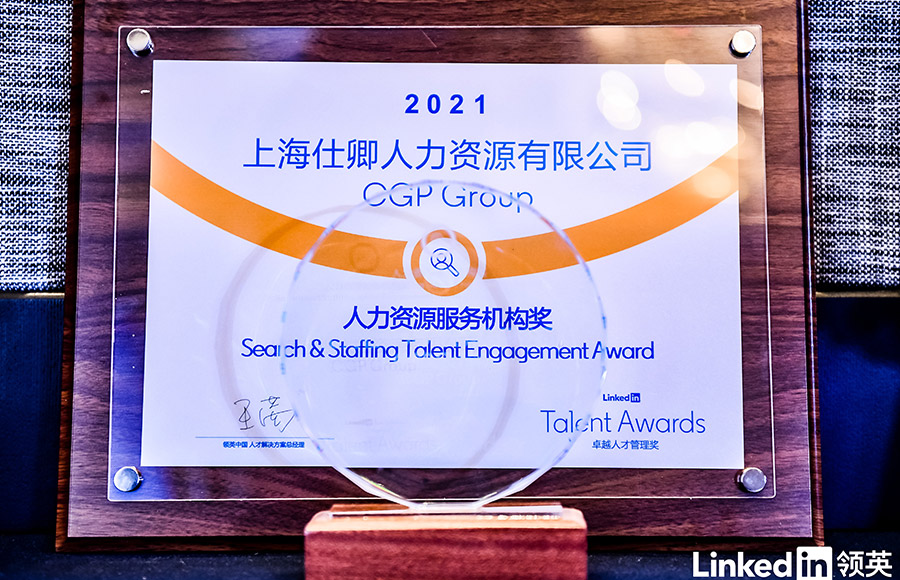 The Global Talent Awards are specially established by LinkedIn to identify and recognize businesses around the world that are driving the talent industry forward in innovative ways. This year, based on the real usage data and related achievements of Chinese companies on the LinkedIn platform, and combined with the influence of companies on the Chinese talent market, LinkedIn has established 5 awards including Best Talent Acquisition Team, Search & Staffing Talent Engagement Award, Best Employer Brand on LinkedIn, Talent Insights Pioneer and LinkedIn Rising Star.
The "Search & Staffing Talent Engagement Award" issued to CGP Group aims to recognize the human resources service organization that efficiently realizes the interactive connection and engagement with talents through the LinkedIn talent solution. CGP Group winning LinkedIn China's award is a recognition of the company's continuous implementation of diversified brand strategy, and high-quality, efficient and comprehensive recruitment solution system since its establishment.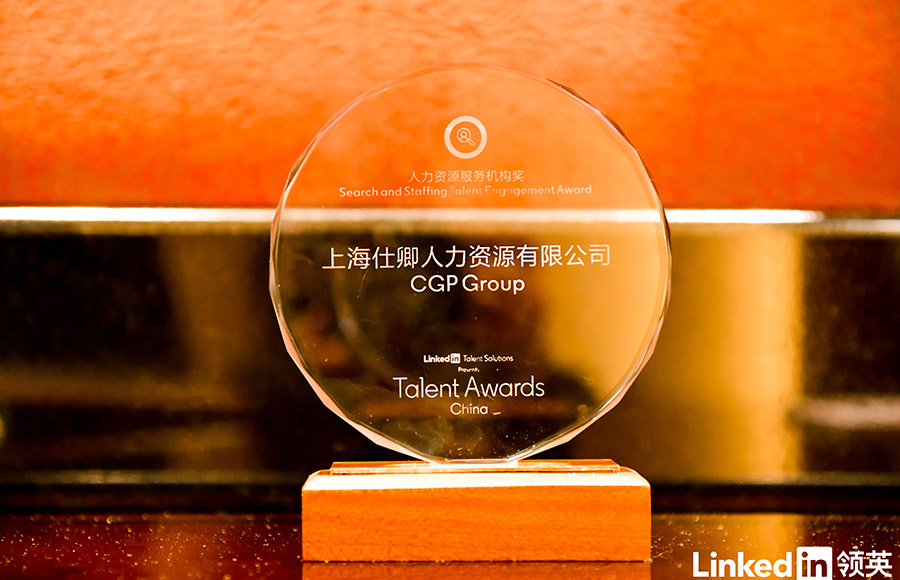 CGP Group is a comprehensive online and offline platform integrating multiple industries, and is actively developing in the Asia-Pacific region. After nine years of development, the group has established 15 offices around the world and incubated 13 sub-brands, covering various industries and functional sectors in the Asia-Pacific region, connecting global talents with excellent enterprises, and providing customers and talents with more diversified, cross-regional human resource services.
At the same time, CGP Group is actively innovating, using advanced digital technology, and constantly polishing the high-quality and efficient comprehensive recruitment solution system, and has gradually developed into a representative large human resources technology company in the Asia-Pacific region.
In the context of the "new normal" development phase, the intense and uncertain competition for talents is self-evident. Like two sides of a coin, challenges and opportunities often coexist in the development of both enterprises and talents. But no matter how the times change, CGP Group will, as always, move forward fearlessly with the attitude of diversified development and active innovation!