Return Group News
Jul 22, 2021
CGP Social Responsibility | Sponsored 2021 JA Company of the Year Competition
From July 16th to 18th, the "2021 JA Company of the Year Competition" National Round was grandly held in Shanghai. Outstanding high school students from Beijing, Shanghai, Guangzhou, Changsha, Chengdu, Xi'an and other places presented a wonderful commercial product display.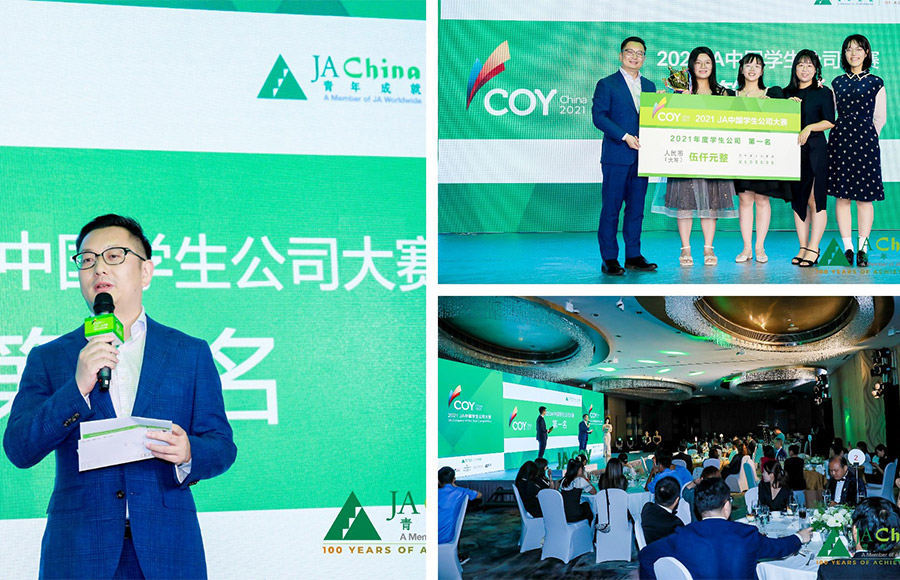 As one of the main sponsors, Mr. Rico Xiao, CGP Group Chief Financial Officer and Chief Operating Officer, participated in the 2021 JA Company of the Year Competition as a judge, and awarded the first-place team in the competition and delivered a speech to them.
Student Company is one of JA (Junior Achievement) courses with the longest history and one of the projects that have the greatest impact on students. The high school students participating in the course will start a virtual company under the guidance of corporate volunteers and teachers. Through one academic year of study, they will experience forming a company team, formulating business plans, campaigning for managers, producing and marketing real products or services, registering property, dealing with liquidation and other procedures. By experiencing these processes, students can improve their abilities in teamwork, communication and coordination, and problem-solving.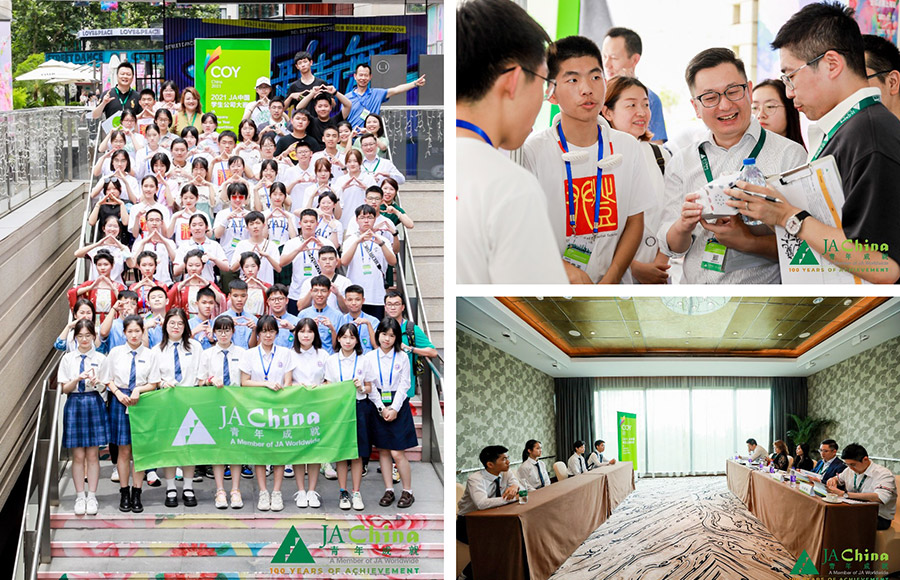 After three days of simulated business battles, trade fairs, stage presentations and judges' Q&A sessions, the participating students fully demonstrated their thinking, action and creativity of the new generation after 00s to the professional reviewers and the audience with their solid economic theory knowledge, data analysis capabilities, strategic decision-making thinking, and their own innovative ideas of designing and products.
Rico said that adolescence is an important period for developing personal values and a sense of mission. How to use business thinking to meet social needs is just one of ways of solving social problems. In addition to improving students' business skills, team collaboration and communication skills, it is more important to cultivate their awareness of sustainable development and a global vision.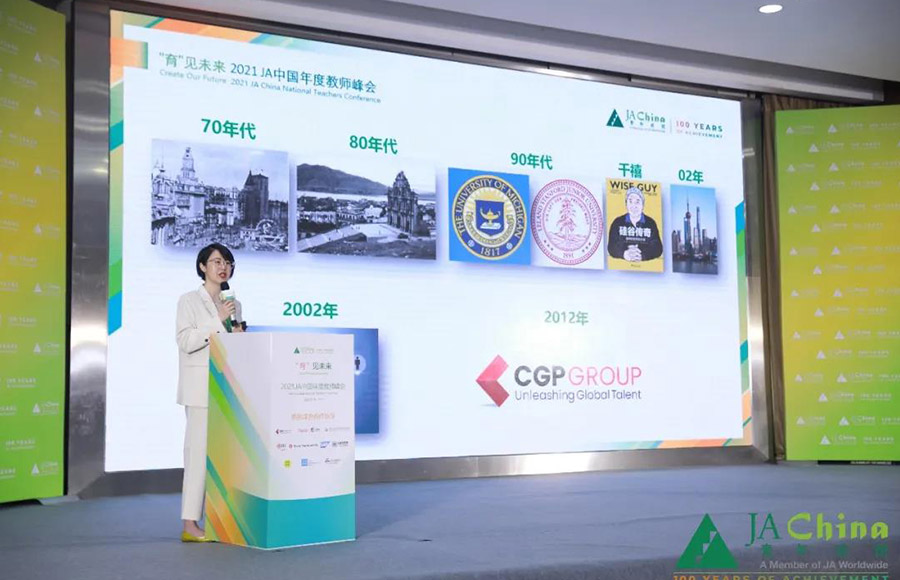 In addition, Sophie Wong, the co-founder of CGP Group, was also invited to attend the "Create Their Our Future, Now" 2021 JA China National Teacher Conference in Chengdu. As an outstanding corporate leader, Sophie, along with experienced education experts, scholars, and senior JA China volunteers of multiple majors, jointly discussed educational development and innovation, and empowered the career development path of Chinese youth.
As a company that proactively practices social responsibility, CGP Group has been committed to sponsoring various activities organized by JA China for three consecutive years, only to help Chinese young people grow up and become the backbones of the country, the pillars of society, and the leaders of the company.