Return Our Industries
Legal and Compliance
OVERVIEW
CGP's Legal and compliance team is a market leader: we work closely with our international offices and have an extensive client base covering all industry sectors. We have dedicated consultants who are in constant dialogue with partners and leading practices. These consultants have facilitated the movement of partners and entire teams with successful results.
SPECIALIZATION
General Counsels

Paralegals

Company Secretaries

Partners,

Associates

Senior Legal Counsel

Legal Directors,

Legal Counsels

Compliance Officers

Patent and Trademark Attorneys

Contract Managers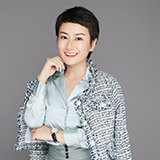 Emma Zhang
Co-founder and General Manager of Forte Global Partners

Emma Zhang is the Co-founder and General Manager of Forte Global Partners. She is responsible for guiding the company's growth strategy, which includes strengthening the firm's industry and functional expertise and driving growth and innovation for the business across Asia.
Prior to joining CGP in 2019, Emma had more than seven years' solid experience as a practice lawyer for well-known foreign firms and more than 12 years' experience heading up a top US-headquartered recruitment company's legal, compliance and IP practices across the Asia markets in China and Singapore. Her strong industry experience and excellent market insight has enabled her to serve the world's biggest names in the past 14 years. In recognition of Emma's outstanding performance, she has received numerous high-profile awards and honors and often been quoted by important media on topics about recruitment insights, trends, forecast and changes. Emma received her Bachelor of Law degree from the Fudan University Law School in Shanghai and her Master of Laws degree from the Law School at the University of Wisconsin, Madison in the US. Emma is a member of The Chartered Institute of Arbitrators (UK) and a licensed recruitment agent in Singapore. Emma has a strong command of English, Mandarin Chinese and the Shanghai dialect.