Return Our Industries
Automotive
OVERVIEW
Each year, the CGP Automotive team places more than 80 jobs within functions such as R&D, operations (plant manager, production, ME, quality, sourcing and purchasing, supply chain), and sales and marketing.
Our consulting team covers business areas such as OEM, auto parts, and automotive design and solutions. We have the capability to provide clients with professional vertical recruitment solutions.
Our consultants are hand-picked from a competitive candidate pool of highly educated people and from diverse working backgrounds. We cooperate with many different types of clients including private-owned, state-owned, and multinational companies which give our team an edge over competitors in the industry.
SPECIALIZATION
SECTORS

FUNCTIONS

Automotive OEMs

New Energy Vehicle

Automotive Parts

Automotive Finance

R&D (EE, Connected Vehicle, Interior & Exterior, Engine System, Material)

Internet of Vehicle

Operations (Quality, Production, EHS, Equipment, Facility, Warrant) & Supply Chain

Sales (OEM, Sales, Aftermarket)

Marketing (Marcom, Trade Marketing, PR, Branding, Events, Marketing Intelligence)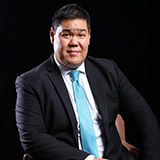 Norman Lau
GM Shanghai, Director of Industrial & Technology

Norman Lau brings over 16 years of China and APAC related executive search experience to the business. Having started his career with industrial manufacturing related roles, he has covered the industry from the time China was positioned as a low-cost manufacturing center, to its current status of being a world leader in advanced manufacturing and in the area of engineering and science.
At CGP Norman oversees 1000+ placements from his team each year. He personally maintains his manufacturing and engineering practice client and candidate relationships and continues to consult within the industry with both MNC and local Chinese companies.