Return Our Industries
Semiconductor
OVERVIEW
CGP's Semiconductor Team handles recruitment in the fabless, foundry, EDA, IP, and equipment vendor industries, and more. In recent years, CGP has supported local clients and MNC for business growth in China.
SPECIALIZATION
Sectors

Functions

Fabless

Foundry

EDA

IP

Equipment Vendor

Sales, Marketing

FAE, AE, TE, PE

Operation

IC Design

Process Engineer

PIE

Design Enablement, PDK, Design Service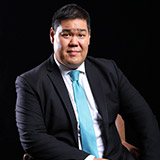 Norman Lau
GM Shanghai, Director of Industrial & Technology

Norman Lau brings over 16 years of China and APAC related Executive Search experience to the business. Having started his career with Industrial Manufacturing related roles, he has covered the industry from the time China was positioned as a low-cost manufacturing center, to its current status of being a world leader in the area of Advanced Manufacturing and leader in the area of Engineering and Science.
In CGP Norman oversees 1000+ placements from his team each year. He personally maintains his manufacturing & engineering practice clients and candidate relationships, and continues to consult within industry with both MNC and local Chinese companies.