Return Our Industries
Sales and Marketing
OVERVIEW
The Sales & Marketing team handles recruitment for fabless companies, foundries, EDA, IP, equipment vendors and more. In recent years, CGP has supported local clients and MNCs to develop business growth in China.
SPECIALIZATION
Sectors

Functions

FMCG

Retail

Internet

E-Commerce

Hi-Tech

Hotel

Catering

General management (CXO And VP Level)

Marketing (Branding, Product, NPD, Market Insight, PR & Communication)

Ecommerce (Ecommerce Operation, Digital Marketing, social media And New Channels)

Sales (KA, Regional Sales, Sales Operation, Trade Marketing, Route to Market)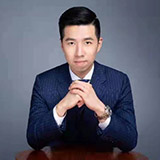 Allen Ke
Associate Director -Sales & Marketing

Allen is the leader of the consumer sales and marketing team in South China. Having joined CGP in January 2016 and devoted himself to building up a strong consumer sales and marketing team, Allen is now leading a team of almost 10 staff. Allen and his teammates differentiate themselves by serving not only MNCs but also S&M and Unicorn companies, they work together to deliver highly efficient talent searching services to clients.